● Adatree revenue has experienced triple-digit YoY growth since inception in 2019
● Their second raise attracted strong re-investment from Equity Seed, Tyro Payments co-founder Peter Haig, and Flying Fox
● New investors include family offices of the Aconex co-founders Leigh Jasper and Rob Phillpot
For immediate release, Monday 26 September 2022, Sydney, Australia: Multi-award-winning fintech company Adatree (adatree.com.au) has successfully closed a second funding round, attracting investment from an impressive line-up of new and existing investors comprising current and exited founders from within the B2B SaaS ecosystem. It follows exceptional triple-digit percentage growth year on year, since its inception in 2019.
Adatree is a leading data recipient and intermediary platform which provides turnkey solutions for businesses wanting to participate in the Consumer Data Right (CDR), Australia's highly regulated consumer data sharing regime. Initially launched with Open Banking, CDR has since expanded to include Open Finance and Open Energy, with other industries on the implementation roadmap. Adatree was co-founded in 2019 by former Tyro Payments and Volt Bank employees Jill Berry and Shane Doolan.
At a time when companies are experiencing the most adverse fundraising conditions in recent history, Adatree's second round raised significantly more than its seed funding round that raised $1.2 million and was nearly three-times oversubscribed.
The funds will be used to further enhance Adatree's products and capabilities, expand internationally, and grow the team. Specifically, this includes:
● Expanding services from their initial banking-specific data to service economy-wide datasets as CDR expands into other industries
● Ongoing development of the Adatree Exchange, the world's first Open Data marketplace, to offer proprietary services in addition to third-party capabilities
● Exploring other countries like Canada, which have a mandatory consumer data sharing regime
● Streamlining Adatree's technology to onboard clients faster.
The second raise comprises a diverse consortium of backers. Adatree received strong re-investment from existing shareholders including Equity Seed, the Seed and Series A investors of B2B SaaS platform Waddle which was acquired by Xero in 2020; Tyro Payments co-founder Peter Haig; and early stage venture capital firm Flying Fox Ventures, co-founded by former legal professional and experienced executive Kylie Frazer.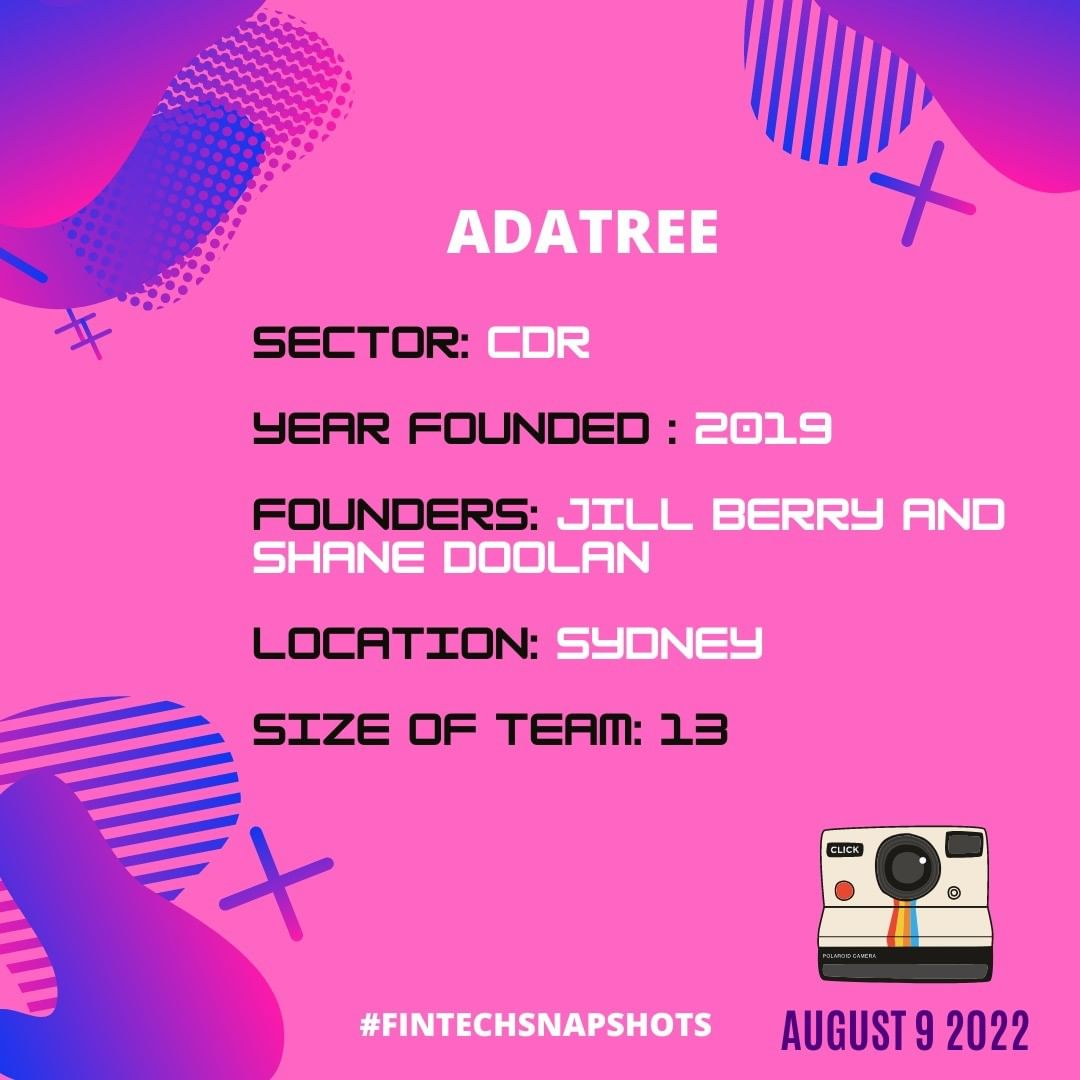 Adatree also attracted new investors whose backgrounds lie in founding B2B SaaS companies and have since exited following their company's acquisitions. These include Saniel Ventures and Gravel Road Ventures, the family offices of Leigh Jasper and Rob Phillpot, the co-founders of Aconex – Australia's largest tech acquisition prior to Afterpay; and Stuart Stoyan, the founder of consumer lender MoneyPlace and former CEO prior to its acquisition last year.
Adatree co-founder and CEO Jill Berry, says: "When we launched Adatree three years ago, the Consumer Data Right was a very new data sharing ecosystem exclusive to Open Banking. Since then, it has expanded to more industries – highlighting the strength of the Consumer Data Right in Australia and its benefits to both businesses and consumers.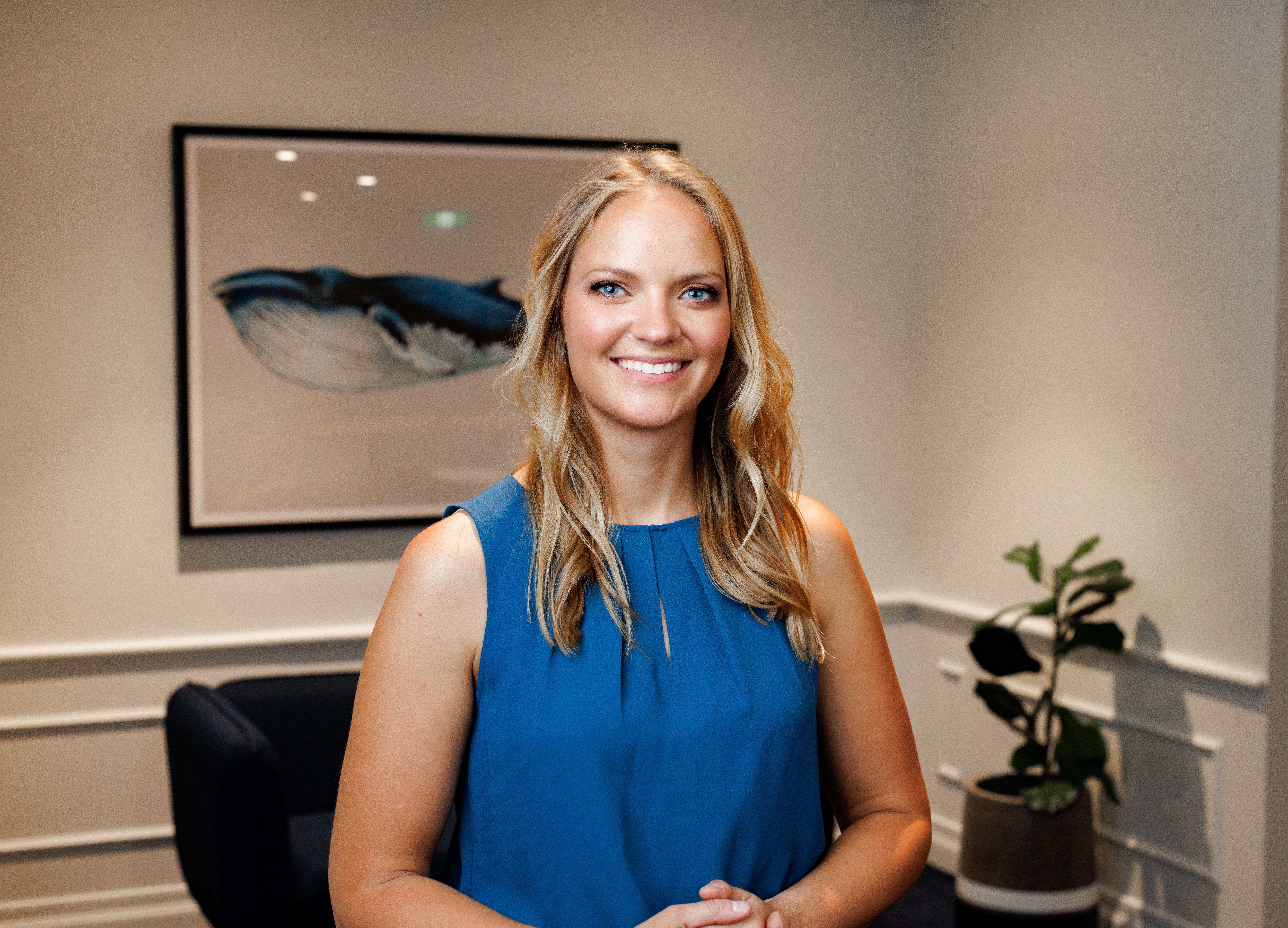 "As the CDR continues to evolve and mature and Adatree also continues on its growth trajectory, this recent funding round will help us to cement ourselves as leaders in economy-wide data sharing. We're extremely excited to be working with a strong line-up of new and existing investors who have built their own strong reputations within the business landscape."
Adatree investor Stuart Stoyan and former MoneyPlace CEO, says: "I have watched Jill build and grow Adatree through my involvement since the very early days of CDR. I am delighted to now be able to back one of the true pioneers in the space, and look forward to supporting Adatree as CDR moves from banking to energy and other sectors.
"The Consumer Data Right is a once-in-a-generation initiative to build out Australia's data infrastructure. Adatree is positioned to become the gateway for all Australians to access their data."
Saniel Ventures CEO and founder Leigh Jasper, says: "Adatree are leaders in the CDR market, and have built a product that can become the connecting infrastructure to unlock access to CDR data at scale. Saniel is excited to be backing such a high performing team as they continue to build on their impressive traction as awareness and growth of the CDR market accelerates."
Adatree has achieved various industry 'firsts' and milestones, including launching the world's first Open Data Marketplace, Adatree Exchange; setting the record for the fastest data accreditation application in Australia in just 4 weeks instead of months; and becoming Australia's first CDR 'principal' under the principal-representative model to help companies access secure data faster without the lengthy accreditation process.