Wednesday 31 August 2022, Sydney, Australia: Less than 12 months after its launch, tech-driven bridging loan specialist Bridgit has achieved a milestone $1 billion in loan applications as a growing number of homeowners opt to buy their next home before selling their existing property first.
With property prices rising 11.2 per cent nationally over the past 12 months and even higher among the capital cities,[1] many older Australians capitalised on this growth and cashed in on the boom. Sixty per cent of Bridgit applications were for downsizers and consisted predominantly of Baby Boomers.
Interestingly, the average size of Bridgit loans is $1 million. Sydney, Melbourne and Brisbane buyers account for the majority of customers, at 40 per cent and equal 60 per cent, respectively.
Bridgit was founded in mid-2021 after the co-founders, mortgage broker Nick Jacobs and capital markets specialist Aaron Bassin, saw a gap in the market to provide fast property finance solutions without a manual and lengthy process. Often, homeowners miss out on their dream home due to traditional slow approval processes or not having the funds for a deposit for their new home. Bridgit has revolutionised bridging loans by providing a simple online application, same-day approvals, three-months interest free, the freedom of a 'buy first, sell later' model, and no repayments until the loan reaches maturity and the existing home is sold.
Bridgit has been on a growth trajectory since launching last year, having raised $13.2 million in equity and secured $100 million in venture debt funding.
Aaron Bassin, CEO and co-founder of Bridgit, says: "We're extremely thrilled to have hit $1 billion in loan applications, a milestone that gives us confidence our product is helping Australians make the most of property opportunities.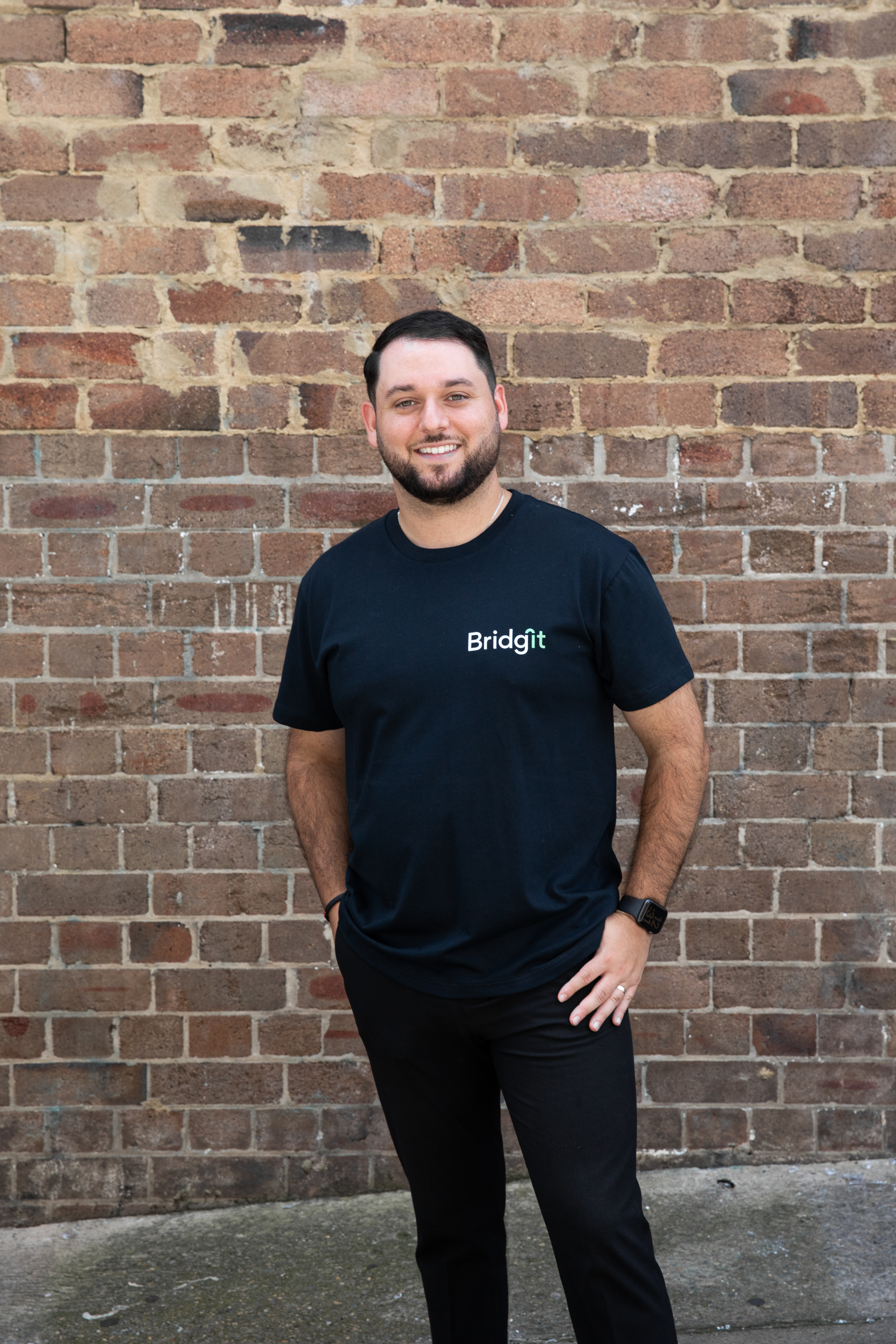 "Our mission has always been to challenge the traditional lending model and provide Australians with a new solution that actually helps them progress. Our customers have loved the flexibility of being able to use a fast bridging loan solution – providing them with an option to buy first and offering many benefits, particularly for retirees or downsizers who want to buy on their terms without having to sell first."
Case study available: Mark and Kay, Sydney
Retiree couple Mark and Kay planned to downsize from their five-bedroom family house in south-west Sydney to an inner city apartment, so they initially put down a deposit for an off-the-plan two-bedroom apartment. After moving in earlier this year, they realised the space wasn't large enough to accommodate the growing number of grandchildren in the family.
After coming across a four-bedroom apartment in Sydney's Wolli Creek which better suited their lifestyle and needs, they knew they needed to move fast and make an offer quickly to secure the listing. After their second property inspection one Saturday morning and realising this was their dream purchase, they completed Bridgit's online application for a bridging loan that afternoon, and received approval within an hour. Having previously worked in the traditional financial services sector, Mark was blown away by the fast finance solution.