With Australia's electricity prices reaching their highest levels on record and set to increase by 50 per cent over the next two years, Australian tech companies Adatree and Accurassi have partnered to help households securely and easily transition to the cheaper and more environmentally friendly option of solar panels, and accurately understand how many are needed to offset one's energy consumption

Leading data intermediary Adatree, in partnership with energy technology enabler Accurassi, is making it possible for thousands of households to securely and easily transition homes to zero carbon by providing personalised and accurate data on how many solar panels are needed to offset one's current energy consumption.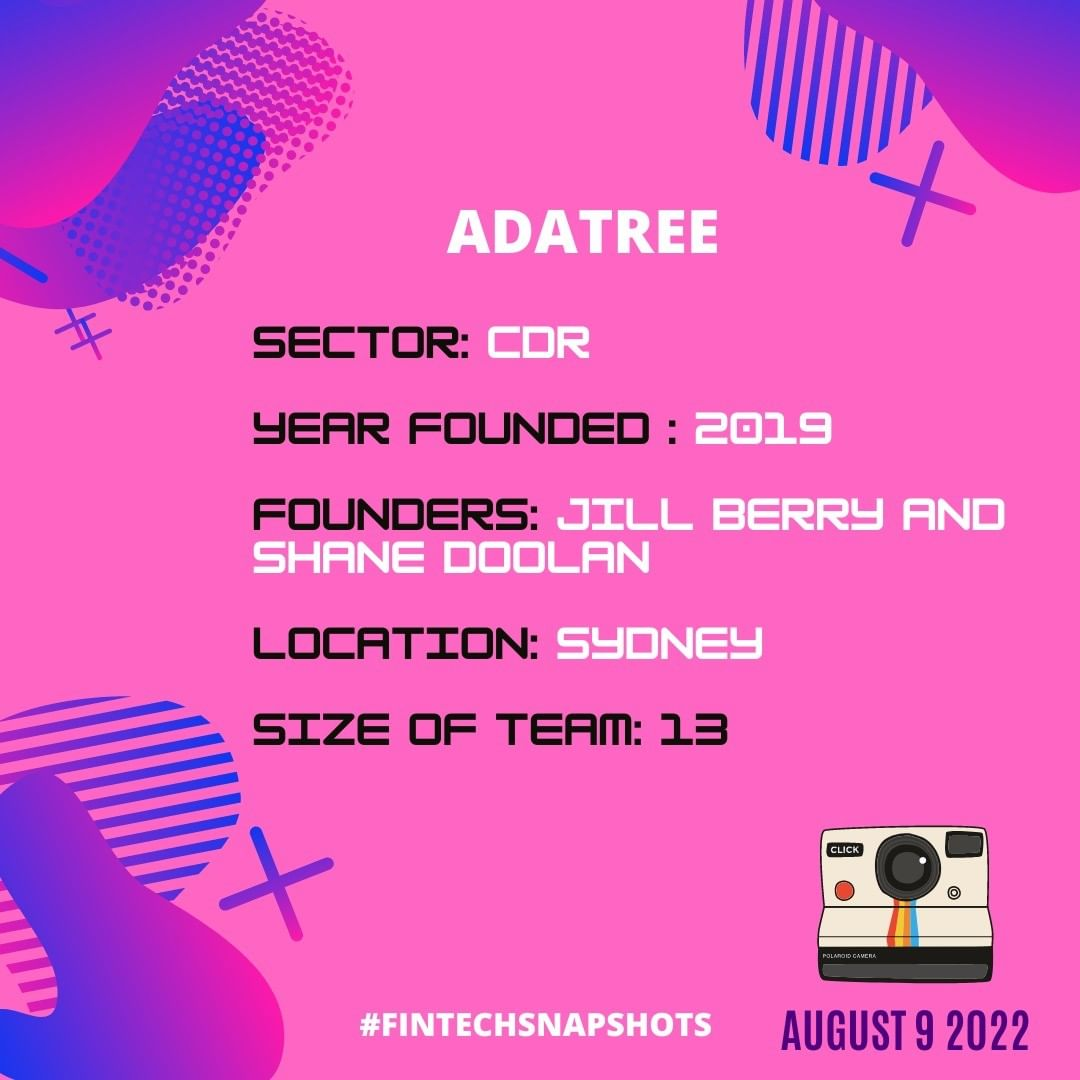 Amidst unprecedented energy price increases, Australians are looking for alternatives to electricity like solar panels and batteries. Finding suitable programs, understanding their own power bills and estimating their own solar needs is complicated and often inhibitive to switching to solar. Adatree and Accurassi's joint solution leverages regulation and technology to solve this for Australian households.
Through the regulated data sharing regime, the Consumer Data Right (CDR), consumers can now consent to sharing their energy usage data via Accurassi's Instant Solar Evaluation tool – which analyses a household's energy usage and provides real-time assessment of solar and storage requirements and suitability for a customer's property – taking away the guesswork and process of manually uploading a household's bill.
With Australia's electricity prices reaching their highest levels on record and set to increase by 50 per cent over the next two years, households will increasingly turn to solar in search of cheaper options. When Open Energy launches on 15 November, Accurassi can securely and digitally access meter energy data from a consumer to guide them on their transition to solar energy, accurately. In doing so, Accurassi is giving lenders the opportunity to help consumers looking to transition to renewables through green finance offerings.
Accurassi is a technology enabler that works with energy retailers, governments and banks to estimate the potential savings for households looking to install solar, estimated payback period and recommended optimal solar system size. This is all possible without manual bill uploads and assessments now that they have partnered with Adatree, who are the technology that helps directly connect consumer CDR data with the Accurassi solution.
Adatree COO Alex Scriven says: "Open Energy going live couldn't come at a better time as non-renewable energy prices are skyrocketing. As households search for more cost-effective and sustainable options to power their homes, the solar market will be critical. Now, consumers have a solution to help them accurately understand and determine how many solar panels they need to offset their energy use and significantly reduce their energy bill costs.
"The industry has been anticipating Energy to go live under the CDR. It is very exciting that from Day 1, major energy retailers will be ready to go live and connect third-parties with consumer's consented energy data to make their use cases a reality. At Adatree, we're thrilled to be helping organisations securely access consumer energy data to provide better solutions and competitive offerings for Australians."
Accurassi CEO Ross Sharman says: "We are excited to work with Adatree to access CDR energy data so we can provide the mechanisms and benefits of Open Energy to our customers. This transition is a much more accurate, easy and secure way for consumers to provide their energy data than manually uploading a bill to our platform. In doing so, consumers are also able to access the advantages of Open Banking to determine their credit worthiness in applying for a green loan.."